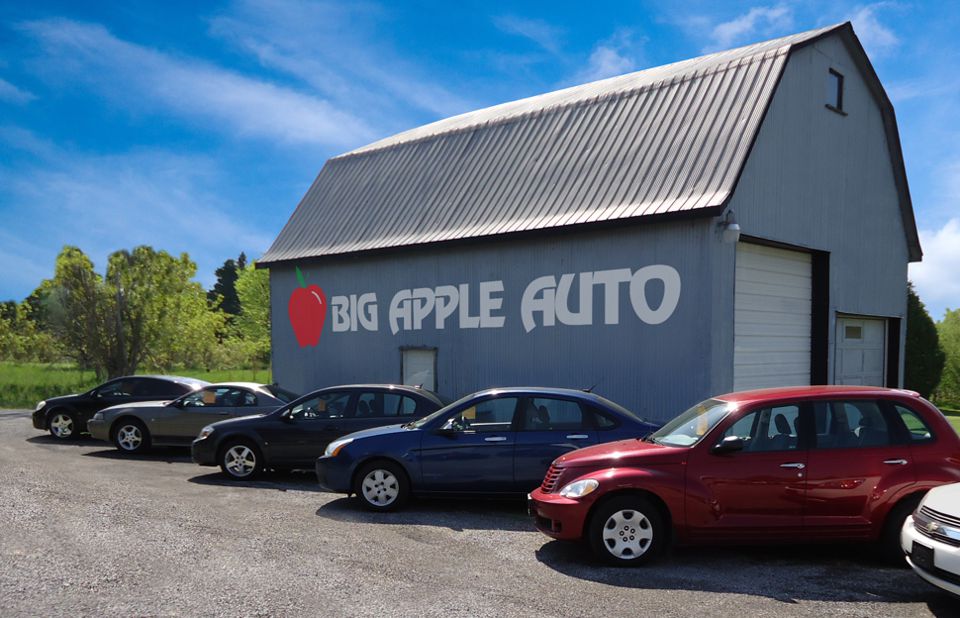 Big Apple Auto
12971 County Rd 2Colborne ON
905.355.5757
Welcome to Big Apple Auto!
We have been selling top quality used cars since 1992.
In 2013, we opened our location in Colborne.
We specialize in domestic cars, vans and trucks.
All vehicles sold Certified unless specified otherwise.
And don't forget... We can deliver to You!
You'll be glad
you bought from Brad.